F.A.Q.
Below some common questions and answers.
Traditional Chinese Clothing Buttons Styles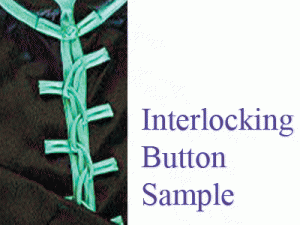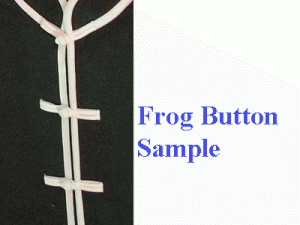 Recently, we have received many inquiries regarding our button styles. We carry two kinds of buttons: Interlocking Buttons and Frog Buttons. If you are not sure which style to choose, please feel free to contact us and we will gladly give you suggestions.
Can I get my order sooner?
Yes. In most of cases, we can rush your order for an additional fee and expedite shipping your order(s).
How long it takes to ship my order?
In order to best serve our customers, all of our uniform orders are custom-made, by demand. Our current average time between the order is placed and shipped is 5 business days. However, If you need to rush your order for a special event, please contact our offices prior to placing your order, and we will do our best to accommodate your needs
.
How do I order?
There are several ways to order from Jonie Uniforms. You may use the shopping cart program within this site and order online, or you may go to the download section of this site to download a pricelist and order form. You may then fax or mail your form directly to us.
How can I order specials?
Because our specials are not stocked in large numbers and are not part of our regualr inventory, you must order them offline. We suggest you call or email us to confirm availability.
How do I get wholesale pricing?
Wholesale prices are available to distributors and school owners with a minimum order. A minimum order of 24 kung-fu pants, 12 uniforms, or 20 sashes all of the same style and color, are required for wholesale pricing. Swords, bags and fans require a minimum order of 10 pieces. Since we do orders to make, all sales are final and non-returnable unless approved by the management. 
Update: 9-7-2020: We no longer offer wholesale pricing for uniforms tops. We will only offer 20% discount for any uniforms wholesale orders moving forward.
How long will the transit time be?
For domestic customer, It usually takes 1 to 7 business days for the carriers to delivery your order. The time varies by Locations and Shipping Methods
Do you do international orders?
Yes, we do. Our customers are all over the world. The shipping rate may vary by many factors. Please contact us by e-mail or phone to place your order.
Email: [email protected] US Toll Free: 800.917.7188
Do you ship to Alaska or Hawaii?
Yes, we do. For orders to Alaska or Hawaii, please confirm shipping rates by contacting our office at 800.917.7188 or at
[email protected]
Is your shopping cart secure?
Our shopping cart is embedded in a secured server, and your personal information is encrypted for security. For some Internet viewers, the frames in our webpage may hide the " lock" logo, but please be reassured that your order information is encrypted.
How do I know which size uniform is right for me?
For help on choosing uniform sizes please use the table below. If you have any questions or concerns about proper sizing, please do not hesitate to contact our office.
UNIFORM TOP
SIZE
HEIGHT
APPROXIMATE WEIGHT
TOP HEIGHT

Back neck center to bottom

CHEST/BUST

Fullest part of the chest

SLEEVE LENGTH

(NO CUFF)

From back center to wrist

KS
4'0″
~50 lbs
19.5″
Up to 30″
20.5″
KM
4'4″
~60 lbs
22″
32″
22.5″
KL
4'8″
~85 lbs
23.5″
34″
24.5″
S
5'0″
~120 lbs
26.5″
36″
28″
M
5'4″
~150 lbs
28.5″
38″
31″
L
5'8″
~180 lbs
30.5″
42″
33″
XL
6'1″
~210 lbs
32.5″
44″
34″
XXL
6'4″
~240 lbs
34.5″
48″
36″
KUNG FU PANT
| | | |
| --- | --- | --- |
| SIZE | OUTSEAM | WAIST/WAIST WITH ELASTIC BAND |
| KS | 29″ | 28″ / 18″ |
| KM | 32″ | 32″ / 20″ |
| KL | 35″ | 36″ / 21″ |
| S | 38″ | 38″ / 22″ |
| M | 41″ | 41″ / 23″ |
| L | 44″ | 44″ / 25″ |
| XL | 47″ | 48″ / 27″ |
| XXL | 50″ | 51″ / 29″ |
Style 108-S & 108-S2 measurements are different from above chart.
They are about 2″ wider and 2″ longer from the original sizes.
What is your return policy?
We try to provide the best quality products for our customers. If your product arrives damaged, please contact us to discuss a return. Since we custom-make our uniform orders, we generally do not accept returns for items that are not damaged. However, for imported items such as Lion Heads, we will charge a 15% restocking fee (and minus shipping) for customer return. This is to cover our cost to prepare packaging and mailing.